LiveU is driving the live video revolution, providing live video streaming for TV, mobile, online and social media. Let your audience become part of your story with high-quality and flawless live video, transmitted from anywhere in the world, through the use of our patented bonding and video transport technology. LiveU creates a consistent bandwidth and a reliable connection so you can acquire, manage and distribute high-quality remote live broadcasts.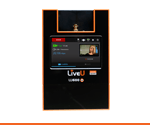 LU600 HEVC
The LU600 is LiveU's flagship portable transmission unit for global newsgathering, live sports and events coverage. Combined with the 4K HEVC Pro Card, the LU600 delivers unparalleled video performance with extreme bandwidth efficiency – in one of the smallest portable cellular bonding units in the market.
p>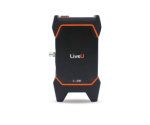 LU300 HEVC
Compact HEVC Field Unit for On-the-Go Live Streaming
The LU300 is a small-sized, cost-effective and reliable HEVC encoder, enabling broadcasters and other content creators to transmit high-quality video on-the-go.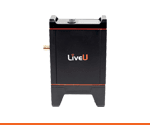 LU200
Ultra-Small Field Unit, Compatible with Any Camera
Weighing just over 500 grams (1 lb) and available in a pouch or camera-mount configuration, the LU200 provides a highly cost-effective and easy-to-use unit for live video transmission anywhere in the world.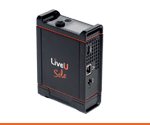 LiveU Solo
Solo is for Creators. The LiveU Solo video encoder offers one-touch, wireless live streaming, directly from your camera to popular online platforms such as Facebook Live, YouTube and Twitch. It makes going live SIMPLER.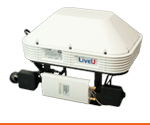 LiveU Xtender
The LiveU Xtender integrated antenna solution increases network reception, providing additional resiliency for live video transmission in extreme scenarios such as heavily crowded areas. The Xtender offers broadcasters the flexibility to use cellular connectivity as part of their existing SNG/ENG trucks, bonding cellular and satellite connections for ultimate live video performance, or to remotely connect to LiveU's backpack and handheld uplink units.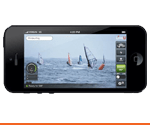 LU-Smart
The LU-Smart mobile app offers the very latest in bonded transmission technology for smartphones, enabling any mobile journalist to cover live HD news from the field using their own mobile device.The app bonds internal Wi-Fi and cellular connections to reach optimal video quality and resiliancy.LU-Smart supports the most popular iPhone and Android phones and is monitored and managed by LiveU Central as any other field unit. 
.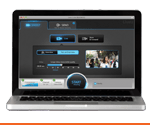 LU-Lite
LiveU's bonded laptop solution for Mac offers fast, reliable and high-quality mobile bonded transmission via the laptop, using up to four simultaneous Wi-Fi, LAN, cellular and satellite connections. With a user-friendly interface, the LU-Lite software is easy to use and highly flexible, supporting any camera input provided by your hardware.
.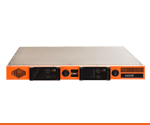 LU210 and LU220
The LU210 and LU220 are excellent as dedicated encoders - for contribution to the LiveU Multipoint platform or from remote locations such as sports stadiums or satellite studios. They can also be used in SNG trucks connected to the LiveU Xtender as well as Ka-Satellite equipment for the ultimate hybrid solution providing guaranteed bandwidth in remote areas. Both solutions are environment-friendly having very low power consumption..
.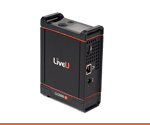 LU200e
The Versatile, Cost-Effective Video Encoder. The LU200e is the most cost-effective contribution video encoder on the market, enabling streaming for web distribution, point to point, and point to multi-point for a fraction of the cost of other solutions.
.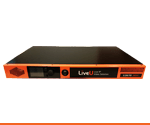 LU610
Professional 1U HEVC rackmount encoder for vehicles and fixed locations, combining unparalleled video performance with extreme bandwidth efficiency
Based on LiveU's award-winning LU600 4K HEVC technology, the LU610 offers the perfect hybrid cellular/satellite solution for SNG trucks, point-to-point and point-to-multipoint distribution.
.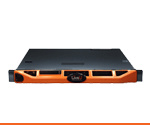 LU2000
Bonded Video Transceiver. The LU2000 Bonded Video Transceiver unit is used to receive, reconstruct and playout any bonded video stream sent by LiveU's range of field units. The LU2000 can also be used as a transmission node when configuring LiveU's MultiPoint transmission service.
.
LU4000
4K/HEVC receiver, for the highest video quality available
The LU4000 bonded video receiver is used to receive, reconstruct and playout any HEVC/ H.264 video stream of up to 4Kp50/60; supporting sportscasters and innovative news teams wishing to deliver content from the field in the highest video quality available today.
.
LiveU Product Links

LU600 HEVC

LU300HEVC

LU200

LiveU Solo

LiveU Xtender

LU-Smart

LU-Lite

LU210 and LU22

LU200e

LU610

LU2000

LU4000
LiveU Data Sheets

LU600-PDF

LU500-PDF

LU300-PDF

LU200-PDF

LiveU Xtender-PDF

LU-Smart-PDF

LU Lite-PDF

LU210 and LU220-PDF

LU200e-PDF

LU610-PDF

LU2000-PDF
Online And Training Videos

LiveU Academy

Solo
Solutions

Broadcast

Produciton

On Lline

Cloud

Sports
Set up a Demo Today
Contact Lisa or Curtis today
info@computerwise.net
lisa@computerwise.net
curtis@computerwise.net
(435) 752-2500